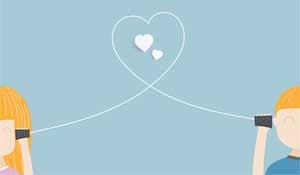 What Does a Credit Union Know About Relationships?
At Members Credit Union we know that one of the most important things in a relationship is to listen. That is why you will often see messages from Members Credit Union asking you to give us feedback on our service. We love to hear that we've made a member happy, but more importantly, we use negative feedback as an opportunity to learn, grow and improve.
To help more members save money on their auto loans, we increased the amount we will finance on new and used vehicles from 115% to 125% of the manufacturer's suggested retail price for new vehicles or NADA (National Automobile Dealers Association) clean retail value for used vehicles. And to help our members protect the value of their home we are rolling out a new Home Improvement Loan Product starting this month. These are just a few of the changes we've made recently so that we can be a better financial partner to you, but we know there is still work to do and we are committed to providing the best service to our members.
Thank you to every member who has ever replied to a member satisfaction survey, left a review or a rating, and let us know what we did right or wrong. We hear you and we are always striving to improve.