Download Your Stress-Free Guide for Applying to College
Preparing for college doesn't have to be stressful. Start planning early, and give yourself time to figure out what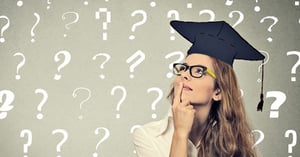 school is right for you. If you are about to start your Junior semester in High School, the time to start talking with your parents and school counselors about where you want to go to college is just around the corner. High School Seniors should begin writing their college essays as early as August to allow them to edit and perfect their composition before the deadline.

When its time to find the money for college, don't forget to apply for FAFSA (Free Application for Federal Student Aid ) and look for scholarships that you are eligible for and apply to as many as possible. Visit Members Credit Union's free scholarship finder to find all the scholarships for which you qualify.


Keep track of these essential tasks and more with this free guide for applying to college.