Members Credit Union is proud to announce the promotion of two key leaders within our organization.
Courtney Michel moves from our Greensboro Branch as Manager, to our Museum Drive Branch in Winston-Salem to oversee Special Accounts. While serving in her role as Manager, Courtney has taken on extra responsibilities to grow her Special Accounts knowledge. With this experience and her in-depth understanding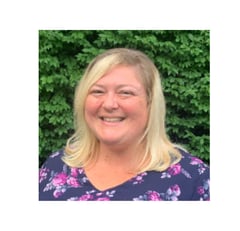 of the credit union, we know that she will succeed in her new role.
Courtney joined our team in 2001 as a teller. In 2007, Courtney earned a promotion to Member Services, where she assisted members by phone and provided support for our frontline staff. Six years later, she received a promotion to our Lending Department and was promoted from there to Branch Manager.

Courtney's drive to learn and having a positive outlook served well as she took on the manager role. She has dedicated herself to helping others, allowing our members to focus less on finances and more on what really matters in their daily lives.
Windy Sibbitt was named Manager of our Greensboro Branch. Windy has provided outstanding service to our members for 11 years. She tackles each day with a positive, forward-thinking attitude that is perfect for serving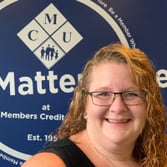 in a leadership role.
Windy, joined Members Credit Union in 2009 and served as a teller in our Thomasville Branch, assisting members with transactions and being a problem solver when needed. Later, Windy was promoted to Member Services and most recently served in the position of Loan Officer at our corporate office in Winston-Salem.

Members Credit Union recognizes the contributions Courtney and Windy have made to our organization, and we congratulate them on their promotions.