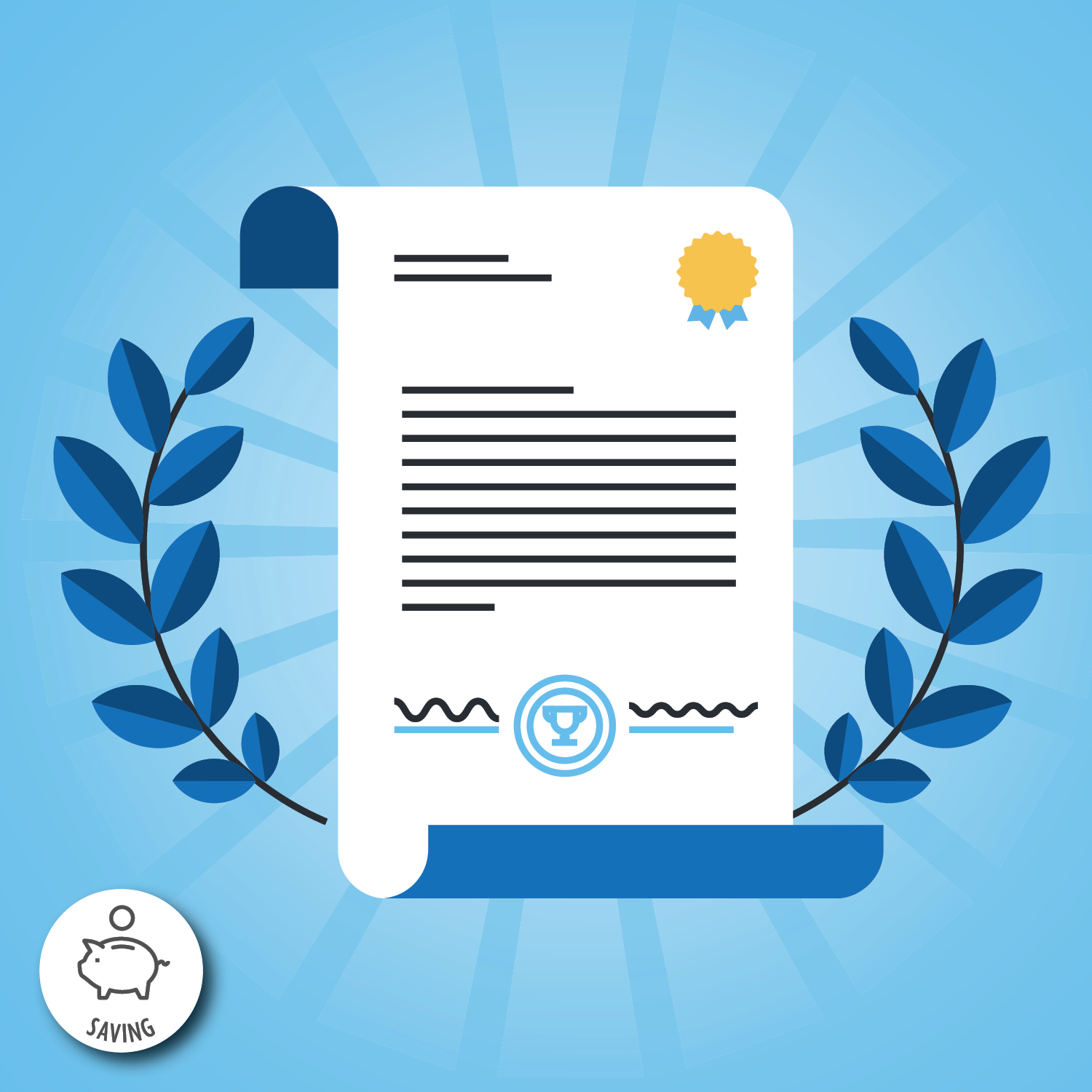 Did you know that your savings portfolio should be diversified just like your investments? Financial experts recommend giving your savings as much chance as growth as possible. Let's take a look at an especially great choice for diversifying your savings: a share certificate.
What is a share savings certificate?
A share certificate is an insured savings account with a fixed dividend rate and a fixed date of maturity as well. The funds in these accounts will grow at a dividend rate that is usually higher than those on typical share savings accounts, and some money market accounts.
How is a share certificate different from a savings account?
There are several differences between a share certificate and a savings account, but the main one is the accessibility. Whereas a savings account has minimal restrictions on in-branch withdrawals, the funds in a share certificate can't be withdrawn without penalty until the maturity date.
Terms and conditions of certificates
As a member of Members Credit Union, you can open up a certificate today. However, there are some basic requirements. These include having a minimum opening balance and committing to keeping your money in the account for a set amount of time. At Members Credit Union, you can open a certificate with as little as $500.00 at an Annual Percentage Yield (APY) of 1.77% as of February 1st 2023. [see website for current rates].
Certificate term lengths also vary among financial institutions, with most offering a choice of certificate terms ranging from three months to five years. At Members Credit Union, we offer our members certificates that can be opened for just 6 months, or as long as 5 years. Our dividend rates start at 1.77% APY for short-term certificates and go up to 2.74% APY for our long-term options.
Is a savings certificate for everyone?
While keeping your savings in a certificate can be an excellent way to diversify your savings, it's not for everyone. Only go ahead with your decision to open a share certificate if you are fairly certain you will not need to access these funds before the maturity date.
If a certificate sounds like the perfect choice for you, stop by today to learn more. We're committed to giving your money its best chance at growth.
Your Turn: Have you ever opened a share certificate of deposit? Tell us why you love it in the comments.