Notifying MCU of travel plans outside of your usual destination areas will help you enjoy the open road.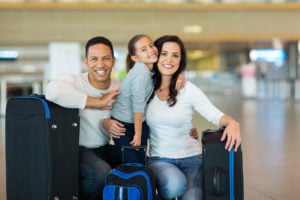 When MCU is notified of your destination and travel dates we can make sure your card isn't mistakenly flagged for identity theft that could result in a freeze on your VISA debit card. Members are not required to notify MCU of travel, but it is good practice to make sure you don't end up hundreds of miles away with a freeze on your debit card.
Here are ways to notify us of upcoming travel:
• Call Card Services at 800-951-8000 ext. 1268
• Call your local branch office (Click Here for Directory)
• Log on to MEMCU Online or MEMCU Mobile and send a secured message to a Member Service Representative
What information to provide us with:
• Destination of travel
• Departure and return dates
What can I do if I forgot to place an alert?
• You may receive a call or text from Falcon Services to confirm an out of area purchase.
(For members to receive a call or text, MCU needs your correct contact information on file)
• If you are out of town with and find there is a freeze on your Visa debit card, You can use your MCU Cash Card (request one by phone or in branch) to withdraw cash from an ATM or visit a Shared Branch location to withdrawal money.
• Contact Members Credit Union during business hours.
If you have any questions or concerns, you can contact us at 1-800-951-8000.