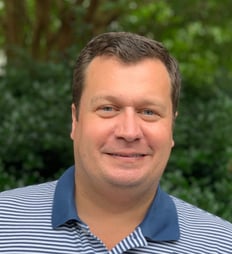 Members Credit Union (MCU), hired Tim Mullen to fill a newly created position as VP of Lending and Operations. Mullen will oversee the lending and collections department, and help strengthen the credit union's strategic planning efforts. His first day at MCU was on June 17th.

Mullen has worked in the credit union Industry for 17 years and has experience as a collections specialist, contact center representative, mortgage department supervisor, and lending manager. He began his credit union career at Bellwether Community CU in New Hampshire where he worked his way up to AVP of Lending, and in 2013 received the Credit Union Rising Star Award. In 2016, he moved to Winston-Salem, NC to be the VP of Lending at Piedmont Advantage CU. He completed CUNA's Financial Management School and the Carolinas Credit Union League's Leadership Development Institute in 2017.

Mullen has a bachelor's degree in business management from Granite State College and is currently attending Southeast Region CUNA Management School (SRCUS) a 3-year intensive program at the University of Georgia with a projected completion date of June 2021. He lives with his wife, Kate, and three children in Winston-Salem, NC.