Members Credit Union shares the sad and tragic news that one of our beloved colleagues, Eric Stiff, Sr. Vice President of Member Experience, passed away on February 9 after a brief battle with Acute Myeloid Leukemia.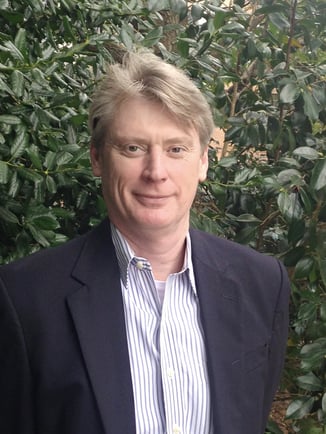 On March 27, 1964, Eric was born in Wilmington, NC. He studied at Wake Forest University in 1982 and graduated in 1986. Eric stayed in Winston-Salem, which then became his home. Eric joined MCU in May of '89 and became Senior Vice President in 2016. During Eric's employment, he oversaw the Member Experience side of MCUs operations, including Marketing, Member Services, Digital Engagement, and the branches.
Eric met his wife, Cindy, while working together at MCU and the pair married in 2001. He was a dedicated employee for more than 30 years, and in that time, he touched the many lives of his coworkers and the members of MCU. Eric and Cindy enjoyed traveling together and spending time with family and friends. Eric was known for his jokes, dry sense of humor, playful personality, and love for Wake Forest sports and his two bulldogs, Stella and Cooper.
His passing represents a personal loss to all of us who knew him and cherished both his friendship and professionalism. The news of this loss strengthens our determination to be there for each other and our members.