All of us are spending more time at home. As the novelty of having more "me-time" wears off, you may be considering new hobbies. However, with so much uncertainty in our economy, spending money on an expensive hobby may not be feasible. Don't let your finances be an excuse to turn into a couch potato for the foreseeable future. Many online subscription services offer more than just TV and movies at home. Online learning and exercise streaming libraries are making an effort to capitalize on the new normal by offering free trials and discounts. Put down the remote, get off the couch and go check out these deals.
Instead of Binge-Watching the "Tiger King", Binge-Learn about Zoology:
The Great Courses was founded in 1990 and offers a subscription service with thousands of videos online. Their online learning library covers a wide range of interests from Cake Decorating to Quantum Mechanics, and for a limited time, they are offering a free month trial when you sign up for one of their subscription plans. You can sign up to take advantage of the free trial with the coupon code DAILY or FREEMO and cancel on the last day of trial. If you want to continue the subscription, you can subscribe for as little as $10 a month. Some of you may be skeptical about signing up for anything online. You can watch free samples from their video library online at thegreatcoursesdaily.com, and you don't have to fill out any information to access it.
Get Off the Couch and Move - Practice Yoga from Home
Whether you are new to yoga or a seasoned yogi, you'll be happy to know you can practice from the comfort of your own home. The Yoga Collective offers hundreds of expertly guided yoga classes for all levels of yogis. A monthly subscription is only $15 a month and it gives you unlimited access. If you've ever paid for a class at a yoga studio you know that $15 is the average price of one class, so at $15 a month, it's a great deal. You can test out the Yoga Collective with a free 15-day trial. If you don't want to sign up online you can head over to The Yoga Collective's YouTube Chanel and take advantage of their free videos.
Don't Just Watch Stuff Being Made on TV, Be a Maker.
Blueprint is a collective of people who teach how to craft, cook and make things online. You can watch every class for free until April 16. There are family-friendly craft projects that your kids can accomplish and you will also find tutorials that teach how to make bath and beauty products so you can have a spa day at home. There are plenty of cooking classes too! Cooking is a useful skill these days since making dinner at home is the safest and least expensive way to feed you and your loved ones.
Connect with Friends, Face to Face, Without Leaving the House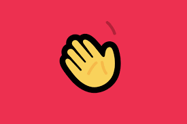 Face Time, Zoom and Facebook Messenger are all popular ways for friends and families to keep in touch when you can't physically visit. One app that is gaining popularity is called Houseparty. Houseparty is a social network that facilitates a group video chat. You can download the Houseparty App on your iPhone, Android device, Mac Book or Google Chrome web browser. Scheduled meetings and invites are not required. You and your friends just sign up for Houseparty for free and start connecting.

Remember to Sign Up Responsibly
As we provide these ideas for you to find more ways to enjoy your time at home we also want to remind you to use a unique and strong password for each new service you sign up for. Don't use the same password for everything. It will make you more vulnerable to having your login credentials guessed. So never use the same passwords especially for your online banking account and accounts that have credit card information saved.
For more financial advice articles and educational videos visit our Financial Education at Home Page